Come Visit Our Shoppe Soon in Mill Valley, CA
8 LOCUST AVENUE, MILL VALLEY, CA 94941
Classic California Style
The Workroom's Classic California assortment is a combination of sophisticated, timeless pieces infused with unexpected print, pattern & eclectic elements. We've hand-selected pieces of the highest craftsmanship and quality that are clean and classic, stylish, livable and unique. We're inspired by the melting pot of cultural expression, coastal colors and laid back vibe of our home in Northern California. The Shoppe will continuously update our offerings so there will always be something new to seek, including our custom upholstery, designer fabrics, home décor items and one-of-a-kind vintage finds.
WHAT YOU WILL FIND IN OUR STORE
↓
Our beautiful assortment of furniture is featured in the shoppe and includes both vintage and new items. We represent and partner with a variety of furniture lines for all areas of the home. We will also source furniture for you, based on your specific needs and style, leveraging our expansive partnerships.
BY THE WORKROOM
The Workroom offers a private label collection of upholstered furniture, reflecting our Classic California Style. We partner with a California based upholstery studio who uses established techniques and manufactures high-quality furniture known for its style, durability, and comfort. Each piece is meticulously made by hand in Los Angeles with an Alder hardwood frame and is functional and comfortable while intended to make a style statement. We can also create custom pieces and sizes to fit your needs. Our upholstered furniture is all made to order and available in a wide variety of custom features, including options in cushion fill and an extensive selection of fabrics.
Make it your own by choosing from the hundreds of designer fabrics curated by The Workroom. The fabrics offered range from a collection of Belgian linen, performance and a or designer lines.
Designer Fabrics and Wallpaper
Come to The Workroom Shoppe to find a unique fabric or wallpaper to add style to any room. Pick your own fabric and we can create custom pillows, furniture piece or restyle an existing one. We offer hundreds of options of fabric and wallpaper, curated to showcase some of the most stunning patterns and prints available.
The Shoppe offers home decór and accessories to beautifully complete your space. A range of hand sourced items from multiple collections and designers, including: linens, pottery, lighting, mirrors, rugs, wall art and vintage items.
Pillows have the power to transform any room and are an easy way to update your look. We carry a collection of pillows from our favorite designers and will introduce new ones to keep the assortment fresh and evolving.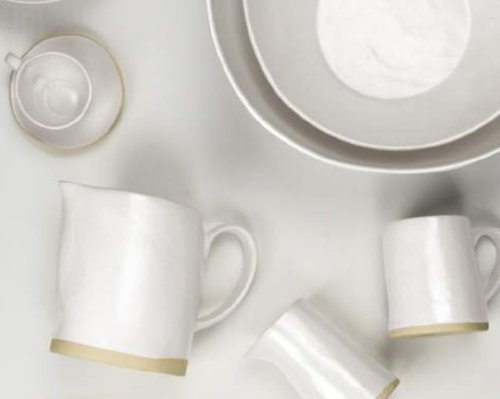 As the gathering place in most homes, the kitchen deserves a special focus and its own accessorizing. We have sourced an assemblage of kitchenware items to pick from at the Shoppe including napkins, dishes, utensils, bowls, and towels. Our assortment includes hand-crafted and designer pieces to showcase on your tabletop and throughout your entire kitchen.